Tracy Smith - Director / Recruiting Coordinator / 17 Purple Head Coach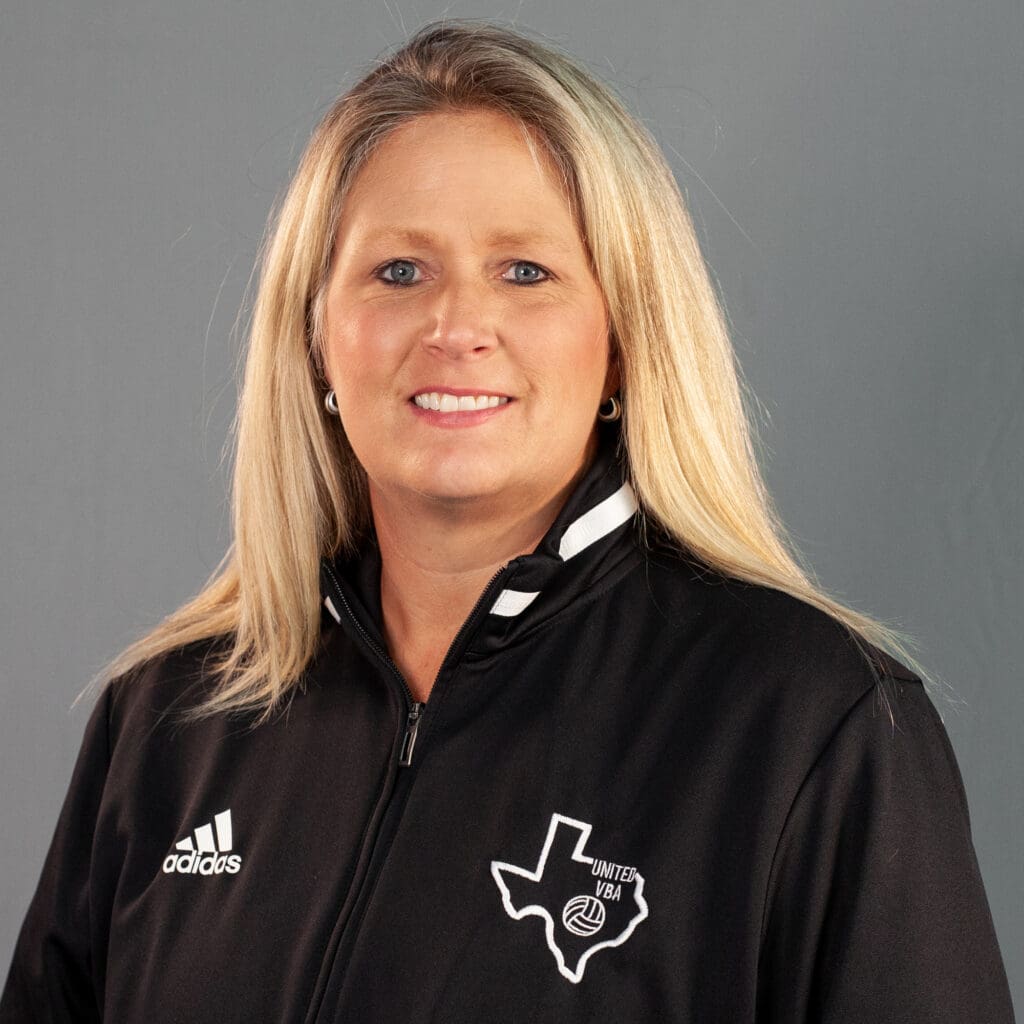 United VBA Director / Head Coach
Texas State University Associate Head Coach -- 2002-2020
Rice University Assistant Coach -- 2002
Central Florida Assistant Coach -- 2001
Arkansas Tech University Head Coach -- 1996-2001
College: University of Texas, Austin
Bachelor of Science, Kinesiology with Minor in Psychology
St. Michael's Academy -- JV Coach -- 1995
UT Women's Club Player/Head Coach -- 1993-1994
Clear Lake High School Graduate
25 Years Collegiate Coaching
15 + Years Club Coaching
AVCA Board -- NCAA Division 1 Assistant Coaches Representative -- 2012-2017
Tracy Smith became the United VBA Director in 2019 after 18 years at Texas State University as the Associate Head Coach and Recruiting Coordinator. During her time with the Bobcats, Smith coached the team to 14 total conference championships and eight NCAA Tournament brackets.   After back-to-back appearances to the NCAA Tournament, Smith decided to step down from the collegiate game and devote herself full-time to be the United VBA Director and spend more time with her family.
"I LOVE UNITED!!  The parents, players, board,  and staff are amazing and value the Team United Family atmosphere.  Bringing the collegiate training mentality to the younger ages is so rewarding.  Together we are building our identity:  Commit to the Process…Love the Journey, and I am so blessed and excited to continue my love of coaching and mentoring athletes and coaches in this amazing game."
Prior to Texas State, Smith coached at Rice University, University of Central Florida, and Arkansas Tech University.  During college, Smith began coaching for Austin Juniors under Glen Lietzke and Ted Wade, head coached the UT Women's Club team, and spent a semester as JV Coach at St. Michael's Academy.  Her playing days were cut short at The University of Texas in Austin from multiple shoulder surgeries which led her directly into coaching.  Smith grew up in Clear Lake and played club for Houston Juniors and Club Texas.  She currently resides in Canyon Lake with her Husband Steve Smith and two dogs, Dodge and Daisy.